Get ready for the best Cuban Social in Berlin
Join us for a night full of 100% Cuban Music – Salsa, Rumba, Son, Afro Cuban & Reggaeton, and more! If you love Cuban Salsa – this one is for you! This party is for real Cuban music enthusiasts. It's a unique experience that will allow being exposed and dance to the many genres that exist in Cuban repertoire, even the ones that are rarely played on your normal social night. Expect a ratio of about 60% Salsa Cubana, and 40% Rumba/Son/Folklore/Reggaeton.
More details can be seen in the events.
Schedule
Tuesday 31/01
19:00 – Salsa de la Calle with Ido Flaishon (Partnerwork, Open Level)
20:00 – 1:00 – Party Party Party
DJs
DJ Fly, and perhaps more to come.
Workshop
The workshop will be open-level partner work with a focus on movement, connection, and fun. Anyone that went through 6-10 classes should be able to join in, but the class could be a challenge for any level.
Location
We have an AMAZING location for you unlike the Salsa has ever seen in Berlin – it will feel like the palaces & salons of Cuba's golden age.
Ballhaus Wedding – Wriezener Str. 6, 13359 Berlin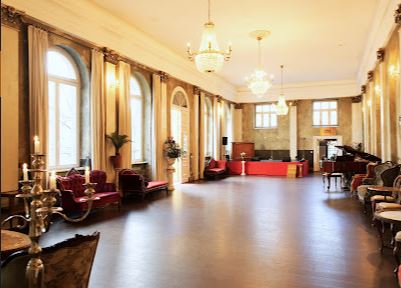 Price
Party – 10 Euro (8 Euro for students)
Party + Workshop – 20 Euro (16 Euro for students)
Workshop only – 12 Euro (10 Euro for students)
* USC – 5 Euro discount
Get notified for the next one
Join our newsletter