The Course
In these workshops, we will buff our repertoire of Son Cubano touching each time different topics that will allow you to shine in your dance: figures, musicality, tornillos/planchas.
As always, we will give plenty of notes to dance Son like pros, adding flavors and focusing on all those little details that make the dance great.
Who is it for?
The course is intended for Son dancers with prior knowledge (at least 8-10 classes), and who know the foundation of Son – the flow, the timing, and the typical base figures (including Seguedillas Lateral, Seguedillas crusadas, Adios, and the like)
The course itself is not building up, each class will be a standalone class – so you can join at any point (assuming there are spots)
The Teachers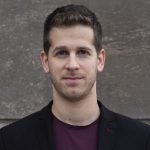 Ido Flaishon
Ido is an avid Cuban Salsa and Folklore dancer. He started learning in Israel and continued his dancing education with Cuban teachers in Europe and Cuba. Ido has been teaching for over 10 years and is known as a teacher with an eye for the details. He will provide you with a good technique while keeping it fun and casual. (more info here)
Details
Available Discounts
"Bring Your Friends" Discount: If you bring 2 new students – 25% off, 3 new students – 50% off, 5 new students – free of charge. Credit can apply for other La Candela activities.
Student Discount: 10% off. A valid student card should be shown.
Multiple Courses Discount: if you take more than one course in La Candela at the same time you could receive a substantial discount. Please contact us for more info.
Sign up
To sign up or for any questions, You can contact me through email or via phone 01763-444-9686