In this workshop, we will teach you a cool Son Cubano combo you could apply on the dancefloor to spice up your Son dance.
Who is it for?
Who is this for?
You should be able to dance Son to a degree in order to enjoy the workshop. There will be a limited effort to help with Son Contra-Tiemp timing, or with some of Son's more rudimentary elements.
We also assume Intermediate level knowledge and skill from Salsa.
The Teachers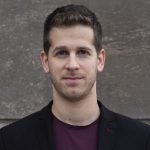 Ido Flaishon
Ido is an avid Cuban Salsa and Folklore dancer. He started learning in Israel and continued his dancing education with Cuban teachers in Europe and Cuba. Ido has been teaching for over 10 years and is known as a teacher with an eye for the details. He will provide you with a good technique while keeping it fun and casual. (more info here)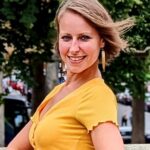 Melina Garcin
La Candela's french soul that will bring you the "Je ne sais quoi". Melina has been dancing Cuban Salsa since 2011, starting in France, and continuing throughout Europe. She has been learning and studying throughout the years with many different teachers from Cuba and dove deeper into the Cuban folklore and culture, which fascinate her. More info here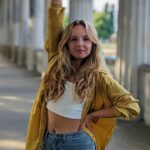 Agnita Januskeviciute
Agnita started her dancing journey in 2012. She has learned with multiple teachers and dance schools in Scotland, Lithuania, and Berlin, and studied under many Cuban teachers across Europe & Cuba. In her dance, she likes to use elegant and soft feminine moves that make her shine on the dancefloor (more info here)
Details
Available Discounts
"Bring Your Friends" Discount: If you bring 2 new students – 25% off, 3 new students – 50% off, 5 new students – free of charge. Credit can apply to other La Candela activities.
Student Discount: 20% off. A valid student card should be shown.
Young & Wild: Students (university or high school) under 22 of age can join with a 40% discount. A valid student card should be shown.
Sign up
To sign up or for any questions, You can contact me through email or via phone 01763-444-9686