This session will be a unique type of class that complements our standard Salsa Program that tends to focus on technique. In this training, we want to focus on variations, the vibes of the dance, practica, and feedback.
In the first part of the class, we will teach you each time something new. The focus will not be our normal, focus on mastering the technique, instead, we will go through simple variations, simple figures, or certain movements that are more about enjoying the vibe of the dance.
In the second part of the class will be practica. Simply music and dance. But the teacher will be there with you, to answer any question you might have (not necessarily about the class material), give you tips, or maybe dance with you and give you feedback.
Who is it for?
The class is open level. The new material will be rather simple but still requires you to know:
Some parts could be a little more challenging as we will incorporate some body movement. But no prior knowledge is needed, and anyway it's all about enjoying the dance.
The practica is for any level, and we will do our best to offer individualized feedback based on your level.
The Teacher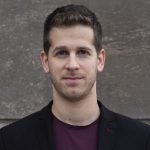 Ido Flaishon
Ido is an avid Cuban Salsa and Folklore dancer. He started learning in Israel and continued his dancing education with Cuban teachers in Europe and Cuba. Ido has been teaching for over 10 years and is known as a teacher with an eye for the details. He will provide you with a good technique while keeping it fun and casual. (more info here)
Details
Available Discounts
Student Discount: 10% off. A valid student card should be shown.
Sign up
To sign up or for any questions, You can contact us through email or via phone 01763-444-9686