True dancing comes through expression, and expression is fully possible only when the body becomes your instrument to play with. This course will deal exactly with that – with our body as our instrument for dancing. What parts can be moved? In which ways can we move these parts? How can we make the movement clean and expressive?
We will get to know our body, and its different parts then test what movements our wondrous body offers us. We will work on improving the quality of our movement & isolation based on your individual ability.
To put it to practice each lesson we will perform a series of exercises that will challenge our acquired skills. These challenges will also let you practice or introduce you to many various sub dances of salsa from Afrocuban dances through contemporary dance, salsa, traditional dances, reggaeton and more…
Who is it for?
The level of the course is suitable for intermediate-advanced.
It can be done however at any level as body movement is really a journey that has no point of beginning and end. Complete novices to dance might find the course too challenging but dancers with a few months of experience or intermediate dancers will get to know many new isolations and challenge the body. Advanced dancers might be introduced to some new isolations and understand their bodies better, perfect their movement, and have difficult versions of each challenge. I will try my best to be personal and match the challenges to the level of the student.
The course is intended for both men and women, most exercises will be unisex with a couple of touches that might be different for lady style or men's style.
Even though the underline subjects are Salsa and Cuban dances, body movement and isolation is a general topics and might be appropriate for all kinds of dancers.
The Teacher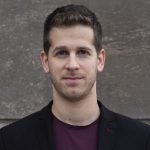 Ido Flaishon
Ido is an avid Cuban Salsa and Folklore dancer. He started learning in Israel and continued his dancing education with Cuban teachers in Europe and Cuba. Ido has been teaching for over 10 years and is known as a teacher with an eye for the details. He will provide you with a good technique while keeping it fun and casual. (more info here)
Details
Available Discounts
"Bring Your Friends" Discount: If you bring 2 new students – 25% off, 3 new students – 50% off, 5 new students – free of charge. Credit can apply for other La Candela activities.
Student Discount: 10% off. A valid student card should be shown.
Multiple courses: if you take more than one course in La Candela at the same time you could receive a substantial discount. Please contact us for more info.
Sign up
To sign up or for any questions, You can contact us through email or via phone 01763-444-9686