Are you interested in Salsa teaching? Are you already an experienced Salsa teacher? Let us know
La Candela is a small school by choice, and we work only with teachers that show great potential or have a lot of enthusiasm and knowledge of Salsa Cubana and Cuban dances. We can also help you get there and help you in your way to become a great teacher. If you have the will and/or experience you could join our team and become part of the best.
Teaching Program
We have a high appreciation for the teaching profession. For us, the road from being a great dancer to teaching is not immediate and requires a process of learning and mentoring. Every person is different so we are likely to meet you and offer tailor-made teacher training depending on the case.
Indications you are ready for teaching
Below are indications you might be ready to be a teacher in La Candela. These are not strict requirements, everyone can have strengths and weak points, and we can help you develop and become a great teacher.
The Mentor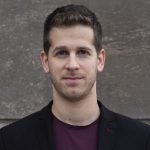 Ido Flaishon
Ido is teaching Salsa and Cuban dances for over a decade. He is a certified teacher by Latingate school in Israel and continued to hone his skills in both dance and teaching methodologies throughout the years. He is the head of the Salsayo project and writer of Teaching methodologies for Latin dance teacher

Ido is committed to details and continuous feedback-improvement mentoring and loves to pass his passion and dedication to higher forms of the dance to the future generation of dancers and teachers.

More on Ido
I am an experienced teacher and just want to join the school
We are honored that you chose to teach with us, please contact us and we can talk about how we can cooperate.
Please note that depending on your past experience we might still require you to go through parts of our mentoring system.
Contact us
In the form please describe in detail your relationship & experience with dance.