Rueda de Casino is a dynamic form of Salsa dancing that is danced by a group of couples in a circle, switching couples, performing group figures, and having fun with the dance.
Here is an example of how it is done in Cuba:
Who is it for?
The first three classes serve as an introduction to Rueda de Casino. The workshops are meant to complement our Salsa Core-Technique Program and introduce the students to Rueda de Casino.
You are expected to know:
There is no expectation to know any previous material related to Rueda de Casino.
The last workshop is Rueda Intermediate level. If you know the basics of Rueda de Casino then you can join it separately.
The Teacher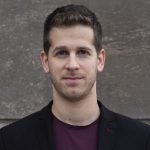 Ido Flaishon
Ido is an avid Cuban Salsa and Folklore dancer. He started learning in Israel and continued his dancing education with Cuban teachers in Europe and Cuba. Ido has been teaching for over 10 years and is known as a teacher with an eye for the details. He will provide you with a good technique while keeping it fun and casual. (more info here)
Details
Available Discounts
Previous Student Discount: If you choose to repeat the course you are eligible for a 50% discount. Limited amount of spaces for this discount.
"Bring Your Friends" Discount: If you bring 2 new students – 25% off, 3 new students – 50% off, 5 new students – free of charge. Credit can apply to other La Candela activities.
Student Discount: 20% off. A valid student card should be shown.
Young & Wild: Students (university or high school) under 22 of age can join with a 40% discount. A valid student card should be shown.
Parallel Course: If you take another course with us, you can receive a 30% discount for the second course and a 35% discount for the third.
Sign up
To sign up or for any questions, You can contact us through email or via phone 01763-444-9686