CLASS IS CANCELLED
Rumba Columbia is an Afro-Cuban dance where men (and women nowadays) get into the fray and show off their best moves. It's a dance that exudes masculinity and has very close relations to the music and the drums.
Who is it for?
The class is open level but it does require some comfort in movement and rhythm. We recommend at least 6 months of dance practice.
It's important to say that we welcome all genders. The dance is strong and dominant in nature but nowadays women can be seen participating quite often as well.
The Teacher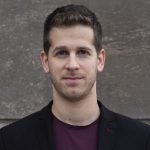 Ido Flaishon
Ido is an avid Cuban Salsa and Folklore dancer. He started learning in Israel and continued his dancing education with Cuban teachers in Europe and Cuba. Ido has been teaching for over 10 years and is known as a teacher with an eye for the details. He will provide you with a good technique while keeping it fun and casual. (more info here)
Details
Available Discounts
"Bring Your Friends" Discount: If you bring 2 new students – 25% off, 3 new students – 50% off, 5 new students – free of charge. Credit can apply for other La Candela activities.
Student Discount: 20% off. A valid student card should be shown.
Sign up
To sign up or for any questions, You can contact me through email or via phone 01763-444-9686