Salsa Suelta or "Free Salsa" are a short sequence of free Solo steps that can be danced on Salsa. In this class, we will learn some elements, practice them well, and create short choreographies that can be used in your dance.
The sequences will include a variety of elements: Footwork, body movement, Afro-Cuban and Cuban traditional movements, Reggaeton, Hip Hop, and everything that could be fun to drop on the dancefloor.
Who is it for?
The workshops won't require a whole lot of previous knowledge, but it's important to more or less be comfortable with the music and move on to it. it's recommended to have at least an intermediate or Advanced level.
The Teacher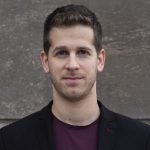 Ido Flaishon
Ido is an avid Cuban Salsa and Folklore dancer. He started learning in Israel and continued his dancing education with Cuban teachers in Europe and Cuba. Ido has been teaching for over 10 years and is known as a teacher with an eye for the details. He will provide you with a good technique while keeping it fun and casual. (more info here)
Details
Available Discounts
Previous Student Discount: If you choose to repeat the course you are eligible for a 50% discount. Limited amount of spaces for this discount.
"Bring Your Friends" Discount: If you bring 2 new students – 25% off, 3 new students – 50% off, 5 new students – free of charge. Credit can apply to other La Candela activities.
Student Discount: 20% off. A valid student card should be shown.
Young & Wild: Students (university or high school) under 22 of age can join with a 40% discount. A valid student card should be shown.
Parallel Course: If you take another course with us, you can receive a 30% discount for the second course and a 35% discount for the third.
Sign up
For any questions, You can contact us through email or via phone 01763-444-9686