The way Salsa Cubana is danced in the international community evolved over the years. Nowadays many dancers prefer to dance with a simple structure and more focus on styling, connection, and a deeper understanding of the music. Originally Timba was denoting the Cuban Salsa music, but today many say "I dance Timba"
For more information on what is Timba you can this article.
Who is it for?
The course requires knowledge of La Candela's Intermediate 1 and Intermediate 2 courses. Coming from another school, you'd want to have at least 6-10 months of salsa classes before joining the series.
In case you were not a part of previous La Candela courses, the main elements you are expected to know are listed below:
You are also expected to be comfortable with the circular nature of the dance.
Understanding the concept of flow and having little experience with styling / solo dancing is not fully required, but can help.
For a broader picture of our program please visit our Salsa Program.
The Teacher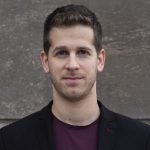 Ido Flaishon
Ido is an avid Cuban Salsa and Folklore dancer. He started learning in Israel and continued his dancing education with Cuban teachers in Europe and Cuba. Ido has been teaching for over 10 years and is known as a teacher with an eye for the details. He will provide you with a good technique while keeping it fun and casual. (more info here)
Details
Available Discounts
Previous Student Discount: If you choose to repeat the course you are eligible for a 50% discount. Limited amount of spaces for this discount.
"Bring Your Friends" Discount: If you bring 2 new students – 25% off, 3 new students – 50% off, 5 new students – free of charge. Credit can apply to other La Candela activities.
Student Discount: 20% off. A valid student card should be shown.
Young & Wild: Students (university or high school) under 22 of age can join with a 40% discount. A valid student card should be shown.
Parallel Course: If you take another course with us, you can receive a 30% discount for the second course and a 35% discount for the third.
Sign up
To sign up or for any questions, You can contact us through email or via phone 01763-444-9686