At this level, we give dancers a deeper practice in Salsa Cubana. We revisit core elements to enhance them and build more complex figures based on them, keeping a close eye on correct leading and following techniques. We also address different concepts for experienced dancers.
It is not mandatory to do Intermediate 1 before intermediate 2. These are two separate independent parts of the same level.
The objective of the course is to deepen your understanding of the dance:
You will learn some new core elements of Cuban Salsa such as the Tight turn.
You will build upon known core elements and create more complex elements and figures such as Setenta, El Dedo, and more.
Improve your Partnerwork technique, and be a better leader or follower.
Approaching the notion of solo dance and styling.
It includes 8 lessons, each lesson 90 minutes. There is no need to come with your own partner, we try to start the course with a similar number of men and women.
Who is it for?
The course is designed for dancers who took La Candela's Improver course or have between 3-6 months of dancing experience. The course will most likely prove too difficult for dancers who just enjoyed the dance and didn't take classes before. In case you were not part of previous La Candela courses. The main elements you are expected to know are listed below:

You can see the entire Salsa Program.
The Teacher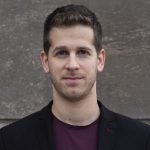 Ido Flaishon
Ido is an avid Cuban Salsa and Folklore dancer. He started learning in Israel and continued his dancing education with Cuban teachers in Europe and Cuba. Ido has been teaching for over 10 years and is known as a teacher with an eye for the details. He will provide you with a good technique while keeping it fun and casual. (more info here)
Details
Available Discounts
Previous Student Discount: If you choose to repeat the course you are eligible for a 50% discount. Limited amount of spaces for this discount.
"Bring Your Friends" Discount: If you bring 2 new students – 25% off, 3 new students – 50% off, 5 new students – free of charge. Credit can apply to other La Candela activities.
Student Discount: 20% off. A valid student card should be shown.
Young & Wild: Students (university or high school) under 22 of age can join with a 40% discount. A valid student card should be shown.
Parallel Course: If you take another course with us, you can receive a 30% discount for the second course and a 35% discount for the third.
Sign up
To sign up or for any question, You can contact me through email or via phone 01763-444-9686