In this workshop, we will go through a few known Intermediate level Rueda Figures & Rueda Configurations. Possibly we will get into some Unique Rueda figures for La Candela.
Here is an example of how it is done in Cuba:
Who is it for?
You need to have finished at least the Technique Foundation level, better if you are already or finished the Intermediate level. Comparable experiences from other schools could be anywhere between 6 to 12 months.
You should also be comfortable in Rueda, meaning that elements like Dame, Enchufala y Dame, Un fly, and the general mechanics of Rueda are known. Depending on the group we might revise a bit of that, but it'll be rather quickly.
Anyone that finished one of our intro workshops to Rueda should be fine.
The Teacher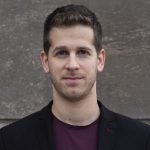 Ido Flaishon
Ido is an avid Cuban Salsa and Folklore dancer. He started learning in Israel and continued his dancing educations with Cuban teachers in Europe and Cuba. Ido has been teaching for over 10 years and is known as a teacher with an eye for the details. He will provide you with a good technique while keeping it fun and casual. (more info here)
Details
Available Discounts
Second time a charm: If you already took the workshop you can get 50% discount.
Student Discount: 10% off. A valid student card should be shown.
Sign up
To sign up or for any questions, You can contact us through email or via phone 01763-444-9686