Son – The Dance
A popular Cuban couple dance and music genre that dominated Cuba between the '20s and the 50s of the 20th century. It's the first and foremost father of Salsa Cubana both in terms of Music and dance, and while there are many similarities it's the differences between the two that cause many dancers to fall in love with the dance once they give it a try.
The music has some spice in it, it's often more collected and elegant. The emphasis is on the offbeat and that gives a new feel to the music and the dance. What many don't know is that many of the Salsa songs you dance to are actually Son and are asking for you to dance another dance on them.
The dance is more traditional than Salsa and instead of bursting energy, you will find elegance in a pure form of dance. It enriches the closed position and the connection between the partners and teaches often how simplicity is beautiful.
If you are interested to learn more about Son before you join us, have a look at this article.
I have to leave you with the famous Son song that everybody loves, Chan Chan by Social Buena Vist Club:
The Course
The course will be an introductory course to Son and will build up as we go. We will start with focusing on understanding the music and how to dance "Contra Tiempo" and then go through different typical elements of Son. We will of course focus on social dance and not on pre-made choreographies. Depending on the group we might come to talk about a few acrobatics that is typical in Son such as Caidas and Tornillios.
Who is it for?
Son is considered a bit more challenging to learn than salsa as it requires control and a deeper understanding of timing, music, and precise movement. We will also assume knowledge of a couple of dance basics and advanced a bit faster on things that are well known in Salsa.
Normally we advise at least an intermediate level in Salsa (or at least 6 months of experience in Salsa).
The Teachers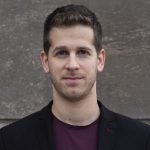 Ido Flaishon
Ido is an avid Cuban Salsa and Folklore dancer. He started learning in Israel and continued his dancing education with Cuban teachers in Europe and Cuba. Ido has been teaching for over 10 years and is known as a teacher with an eye for the details. He will provide you with a good technique while keeping it fun and casual. (more info here)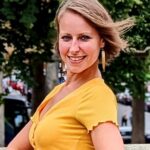 Melina Garcin
La Candela's french soul that will bring you the "Je ne sais quoi". Melina has been dancing Cuban Salsa since 2011, starting in France, and continuing throughout Europe. She has been learning and studying throughout the years with many different teachers from Cuba and dove deeper into the Cuban folklore and culture, which fascinate her. More info here
Details
Available Discounts
"Bring Your Friends" Discount: If you bring 2 new students – 25% off, 3 new students – 50% off, 5 new students – free of charge. Credit can apply for other La Candela activities.
Student Discount: 10% off. A valid student card should be shown.
Multiple Courses Discount: if you take more than one course in La Candela at the same time you could receive a substantial discount. Please contact us for more info.
Sign up
To sign up or for any questions, You can contact me through email or via phone 01763-444-9686