This time around we will hold only the Music Theory Workshop.
In these two workshops, we will get to know music and Salsa a little bit better. The classes will have some dance practice in them but are more theoretical in nature. The workshops are of course talking about topics that are relevant to social dancers.
Workshop 1 – Music Theory
We will understand the structures that make music tick. Music is very much predictable and we want you to understand it better.
We will talk about the downbeat, and its importance and give some tips on how to find it.
Constructing the understanding of what really is "The 1", why we care for it, and some practical methods to find it more at ease.
We will talk about a few more advanced topics that can help open your mind to dance more musically: Shapes of music and orchestration layers
Workshop 2 – The Structure of Salsa & Timba
The typical instruments and their typical patterns in Salsa.
The Structure of a Typical Salsa Song
Gears in Timba (Salsa Cubana)
The Complex behind Salsa (music genres and dances)
Who is it for?
No previous experience is technically needed beyond knowing the basic step of Salsa.
You will however be able to absorb the material better at a minimum of Beginner level finished. (4-10 classes)
The material however is not intended only for beginners. The class can also give great insight to experienced and advanced dancers as you come to understand the structure of the song which can potentially make you a more musically attuned dancer.
The Teacher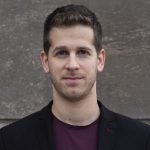 Ido Flaishon
Ido is an avid Cuban Salsa and Folklore dancer. He started learning in Israel and continued his dancing education with Cuban teachers in Europe and Cuba. Ido has been teaching for over a decade and is known as a teacher with an eye for the details. He will provide you with a good technique while keeping it fun and casual. (more info here)
Sign up
For any questions, You can contact us through email or via phone 01763-444-9686