Important – This course is not for absolute beginners!
Street Salsa is all about the vibe. We will deal with simple figures, more movement, more connection, and more playfulness in the dance. Cause Salsa Cubana is much more than just figures.
The first hour will be dedicated to a few new elements that will make a combo together. These will be variations to things you probably already know if you joined our Salsa Program. We will also go through some stuff you can do in the dance that does not figure. These are the things that often help you enjoy the dance and not only stay with figures.
The second part of the class will be practica. Simply music and dance. But your teacher will be there with you to answer any questions you might have (not necessarily about the class material), give you tips, or maybe dance with you and give you feedback.
Who is it for?
The course is intended for everyone that wants to be more free, happy, and feel flexible to enjoy the music and partner without using figure after figure.
It will also prepare you a little bit better for the Street Salsa workshops we give which are often a bit more challenging.
The course is adjusted in terms of challenge to students that finished the Beginner Level or Technique Foundation Level. But you can join at any level beyond Beginners if you feel like spicing your dance.
We do expect you to know:
The practice is for any level, and we will do our best to offer individualized feedback based on your level.
The Teacher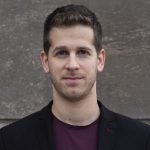 Ido Flaishon
Ido is an avid Cuban Salsa and Folklore dancer. He started learning in Israel and continued his dancing education with Cuban teachers in Europe and Cuba. Ido has been teaching for over 10 years and is known as a teacher with an eye for the details. He will provide you with a good technique while keeping it fun and casual. (more info here)
Details
Available Discounts
Previous Student Discount: If you choose to repeat the course you are eligible for a 50% discount. Limited amount of spaces for this discount.
"Bring Your Friends" Discount: If you bring 2 new students – 25% off, 3 new students – 50% off, 5 new students – free of charge. Credit can apply to other La Candela activities.
Student Discount: 20% off. A valid student card should be shown.
Young & Wild: Students (university or high school) under 22 of age can join with a 40% discount. A valid student card should be shown.
Parallel Course: If you take another course with us, you can receive a 30% discount for the second course and a 35% discount for the third.
Sign up
To sign up or for any questions, You can contact us through email or via phone 01763-444-9686